The mission of the design lab is to improve design quality, to shorten design time, and to enhance design education by developing design tools for innovative product development. The design tools being developed in the lab include design methodology and computer-assisted design software systems. The foundation of this development is the science of design, which provides scientific means for studying design activities. The design tools are used to help companies rapidly develop high quality new products.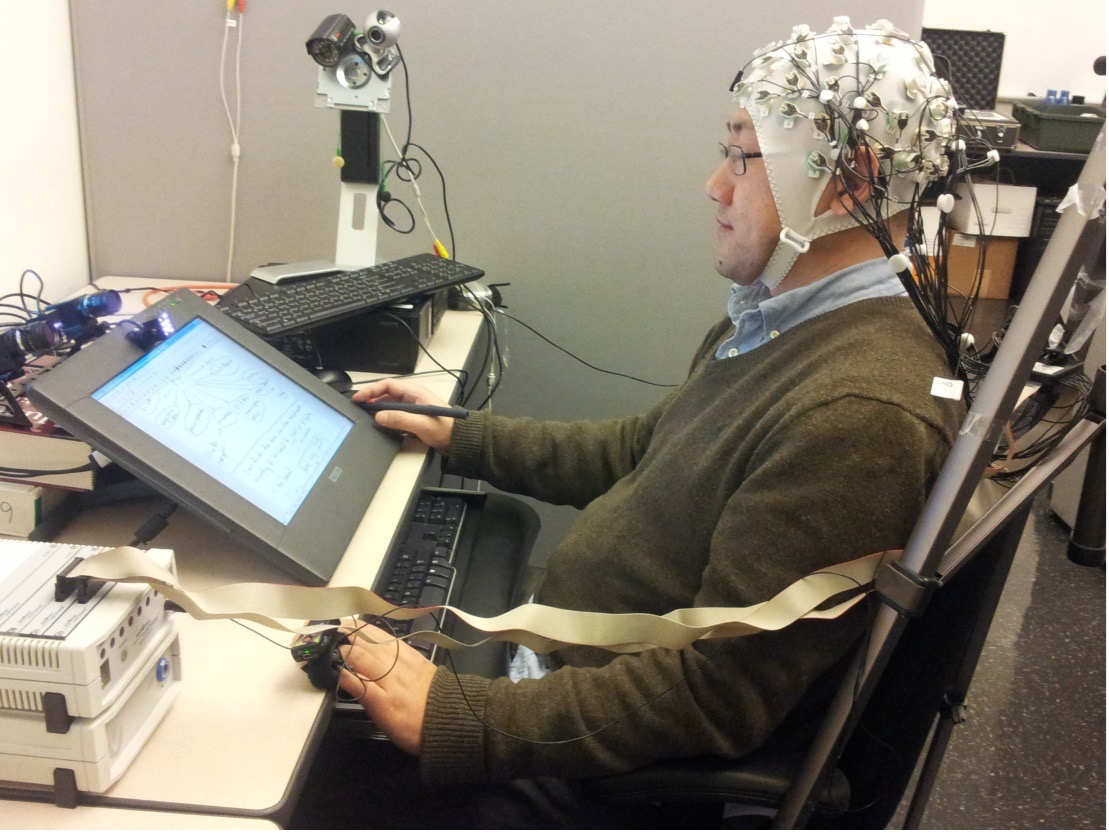 Inferring pilot trainee's cognitive and affective states from EEG signals
An unbiased method for criteria identification in two-sided matching markets, An Environment-Based Design Solution
DR. Zeng collaborates and consults with aerospace industry, medical device design companies, construction companies, recruitment industry, and municipality for the applications of his research results.
The design lab has excellent facilities for conducting design research. In addition to workstations and other office accessories, the design lab is particularly equipped with cutting-edge devices for human cognitive studies. Those devices include eye-gaze tracking systems, EEG systems, motion sensors, and video cameras. Currently, the research in the design lab has been supported by government agencies, Concordia University, and industrial partners. Our partners include Bombardier, Pratt & Whitney, CAE, Rolls-Royce, CMC, Novatek International, and the City of Edmonton.